Here's How To Choose Bridesmaids Like A #BrideBoss
Like it or not. You are a 

#

BrideBoss

 and when you choose bridesmaids, aka your employees, they have work to do. Hire the right girl for the role. Get the job done right!!!!
Right after he pops the question and you say, "Yes!" one of the first things you're bound to think about is how to choose bridesmaids. Or your maid of honour!
You probably have already thought about this long before this moment. I mean, it's obvious that your bestie since first grade is going to be your maid of honour. That's a given. And then your old roommate is going to be one of your first-pick bridesmaids. But then who should fill out the lineup? Your fiance's sister who've you've been trying to get to like you or your cousin who had you in her wedding? Your best work buddy or your gym buddy?
The waters start to get murkier as you move past the obvious selections. Also, when you look a little more closely at your selections, you might realise that some of them are not as "obvious" as you thought.
Conduct a Relationship Bracket
You know how basketball teams compete against each other in pairs according to their similar qualities, and then each winning team moves to the next round to compete against each other, and so on until one becomes the ultimate winner?
No? Well, you probably at least know that this is a thing that happens. It's called a bracket, and you can use the same system to sort through the relationships in your life.
When you are thinking about who's important enough to you to be a part of your wedding, you might struggle to find any degrees of difference between them. Everyone seems equally important. By putting them through a bracket system, you see that they aren't.
For example, when the friend you love to take vacations with is pitted against the friend you like to go out with on the weekends, you may realise that vacation friend is the clear winner. If you had to choose between one or the other, the choice becomes more obvious.
A relationship bracket might seem like a brutal way to make the decision, causing you to quantify just how important people are to you. But the harsh truth is that you don't have room for everyone in your wedding party. You need to separate the wheat from the chaff, and deciding who the most important people are in your life is one way to do that.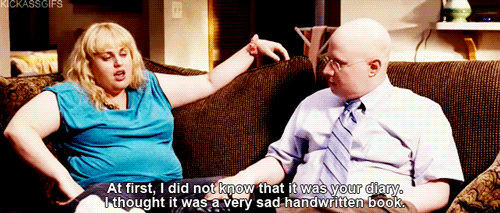 Be Honest about Personality Type
Even though being a bridesmaid is largely a ceremonial honour, it does come with some responsibilities. And you will be none too pleased if you have bridesmaids showing up to events late, failing to participate in dress fittings, or doing more flirting with the groomsmen than helping with wedding details.
You must choose bridesmaids that will fulfil their honorary duties too. Either that, or you must choose bridesmaids that offer some other quality to make up for their unreliable nature. Maybe they're so much fun to be around that you want them to help lighten the mood. Or maybe they're really good with dealing with difficult people, so you want them to help manage pushy family members.
Be honest with yourself about the personality type of the bridesmaids you are considering. Bridesmaids will be responsible for attending dress fittings, helping throw the bridal shower or bachelorette party, helping with wedding planning, helping with wedding day details like giving vendors money or coordinating with the officiant and getting everyone organise for photos.
If you are unsure about a choice between two people who are very close to you, consider their personality type to help you decide. The more reliable choice may be the better option.
You should also think carefully about the personality type of those you have selected already. You may have to rethink your choices or reassign some roles. For example, you can put your constantly late friend in charge of getting people into the photo booth instead of being on the bridesmaid squad.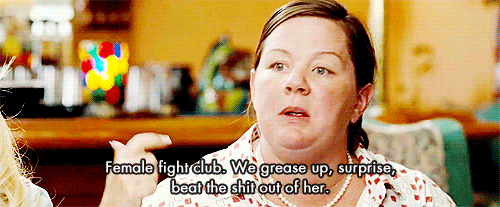 Consider the Financial Obligation
Being a bridesmaid may be an honour, but it ain't free. In addition to being expected to host parties and run interference with family members on your wedding day, among other duties, bridesmaids are also expected to pay for quite a lot in their roles.
To start, bridesmaids have to pay for their dresses, which can cost a few hundred dollars right off the top. They will also have to pay for their shoes and any accessories, such as jewellery or headpieces. If they want to get their hair or makeup done professionally, they'll also need to pay for that (unless you're feeling generous and want to spring for it).
Bridesmaids should also contribute to the cost of the bachelorette party and potentially the bridal shower. If you decide to have a destination bachelorette party, such as a coastal getaway, they'll have to pay for their travel and accommodation, as well.
When all is said and done, your bridesmaids can spend anywhere from a few hundred dollars to well over $1,000. Not everyone can afford this commitment. If you know that one of your friends or loved ones will have a hard time meeting the financial obligation, you might want to make it easier on that person by not asking her to be a bridesmaid.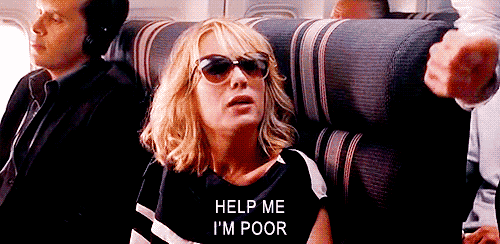 Putting It All Together
To choose bridesmaids may seem like a simple enough process: Just ask the people you like, right? Turns out, not so much.
Being a bridesmaid is a big job. Choosing the ones you want among your closest friends and family members can feel like a fraught process. If you choose wrong, you might end up with someone who makes your wedding day more stressful. Or you might hurt someone's feelings.
By looking at the type of relationship you have, the type of personality the potential bridesmaid has, and the ability to meet the financial obligation, you can make it a little easier to narrow down your choices.